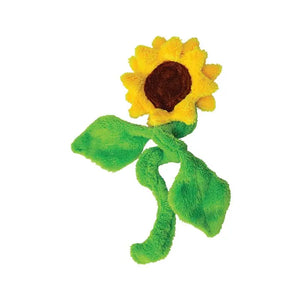 Plush, durable, and stretchy!
The sunflower dog toy is made of eco-friendly materials and features springy construction that expands and contracts with pull for hours of playtime fun! No stuffing or squeakers for safer play, especially for super shredders.
Made in the USA – handcrafted in Portland, Or. Made with post-consumer recycled materials. Duraplush outer material – 2-ply bonded laminate. Soft yet strong! Stitchguard – double-stitched hidden seams. Guaranteed fun, safe, and tough.
Size: 16 x 14 x 2 inches.